PIECE OF ACID
>>
PIECE OF ACID is a German electronic music producer and DJ, distinguished by a modern way of Psychedelic Acid Techno. He is responsible for the audio netlabel Digital Diamonds and he is part of the DJ and producer duo Alic.
INFLUENCED BY 1980ies ROLAND TB-303
Roland's TB-303 has always been a fascination. This simple synthesizer that produces such a unique sound and exudes this pleasantly warm timbre.

This sound is the basis for the Piece Of Acid project, but in a new, modern guise. Acid combined with progressive, psychedelic beats, finished in a deep soundscape. Piece Of Acid wants to offer more: An incredible sound experience, music that can be felt and danced.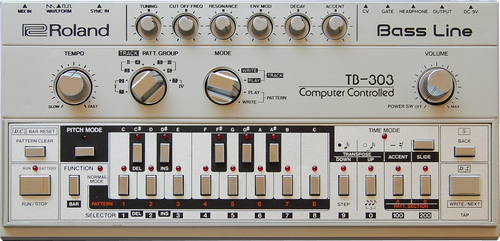 MUSIC
PIECE OF ACID PLAYED AT
Magnet Club - Istanbul - Turkey
Lost Theory Festival - Las Hurdes - Spain
Fusion Club - Münster - Germany
Waldfrieden - Osnabrück - Germany
Hans Bunte - Freiburg - Germany
Event Huset - Stockholm - Sweden
...